Commercial Roofing Repair
Commercial Roofing Repair – Inspections of your roofing system is critical to finding finding potential problems before it becomes an expensive repair. Commercial roofing repairs vary based on the type of roofing system and location and size of the damage. Whether it be gaps is flashing, or tears and cracks in the membrane, repair is necessary. Leaks in large structures such as warehouse are harder to detect. It often goes undetected because the space may be barely occupied or much of the leaking is being obscured by ceiling materials.
Maintaining your roofing systems
The best way to avoid repairs is by maintaining the roofing system. The things that may require a commercial roofing repair are: standing water, cracks, blisters and punctures. Also gaps around systems,  loose surfaces, rusting, and discolorations to name a few. A professional commercial roofing company will be able to not only detect but fix these issues. This why it is recommended to have bi-yearly inspections on your roofing system.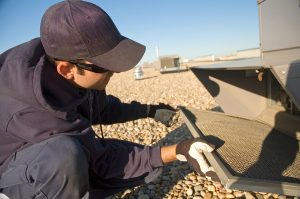 Commercial Roofing Damage
It's not secret it rains a lot in Virginia. Pooling water  can be detrimental to roofing systems causing soft spots , mold and leaks. A roof inspected twice a year can address these problems before they compromise your structure.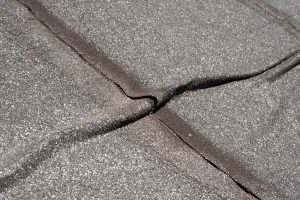 Wind from the occasional hurricane and Nor' Easter can cause catastrophic roofing damage needing immediate repairs once the storm has passed. Old Dominion roofing responds quickly to your emergency and will get to your site as so as possible to repair your roofing. We will provide expert written estimates to your insurance company.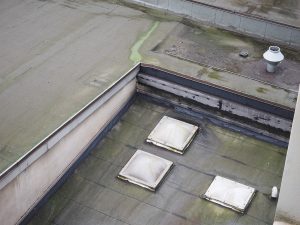 Roofing Repairs
Old Dominion Roofing & Construction, Inc. has been repairing commercial roofing systems since 1984. We know commercial roofing systems and like to feel we are the best at what we do. We respond quickly to repair any roofing damage that is repairable. Upon our inspection we will be able to determine the best option for repair. We will provide informed options to repair the roof with the least amount of disruption to our customers operations. For more information about Commercial Roofing Repair call 804-225-7164.